Understanding Oracle10g Application Server –Portal Services
An enterprise portal is a complete web based development environment that allows users to personalize information, integrate systems, do content management and customization. It can provide the relevant data from multiple sources for doing dynamic analysis and presentation in a context that is meaningful to the end user.
Users can make time saving and accurate decisions by the process of knowledge sharing and reduced search time. It creates significant opportunities for business effectiveness and innovation. It can be configured and scaled to suit individual end users requirement.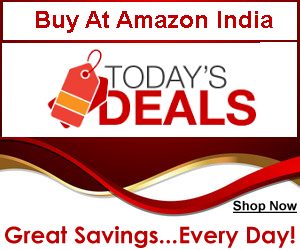 The Portal Service creates endless possibilities by its capability to handle and display any type of data. Portals can be created from which users can access Web applications, business documents, charts and links to other forms of data. Portal pages can also hold items like spreadsheet, word processor files or Portlets to access other web resources.
Oracle Portal provides simple and effective tools for creation of Portlets. These Portlets can be written and published to pages where they can be viewed by the users who are enabled access. They provide overall view of information from various sources both inside and outside of the corporate intranet. Even portlets created by others can be included in a user's portal. The Oracle Portlet Developer kit (PDK) allows users to build portlets using a wide range of technologies.
Portal users have the ability to share, analyze and self publish information with several built in mechanisms such as content approval work flow and robust search features. A portal page can also be set up where end users have the flexibility to update content similar to popular websites. With content areas, users can take the initiative to contribute content. Content areas can help store the corporate information for easy access.
Addition and editing of different items, folders, altering styles and layouts, work right from the browser without requirement of technical knowledge. Content created can be easily converted to a portlet and placed on any page with just a point and click option. In simplified terms, users can create their own pages, add content quickly and easily and build their own application. In Oracle Application Server10g Release 2 , Oracle 10.1.4 the self service content management and publishing capabilities have been closely integrated with Microsoft Office and Windows Desktop.
The Oracle Application Server Portal 10g Release 2 adds more significant value to the Oracle Portal by enablement of comprehensive fusion capabilities for revolutionizing business improvement and innovation. Within a Service Oriented Architecture environment, services need to be bound to portals to allow users to work together with interaction and effectiveness.
One of the key goals of Oracle Portal 10.1.4 was to help enterprises to have a seamless fusion of enterprise applications, business intelligence applications and Web Services to make their workplace highly effective and productive.
The Portal's management features also makes it easy for administrators to administer the portal through managed delegation without compromising on security, to streamline user management and reduce IT support with single sign on (SSO) facility and to monitor the services from a single console by integration with Oracle Enterprise Manager (OEM).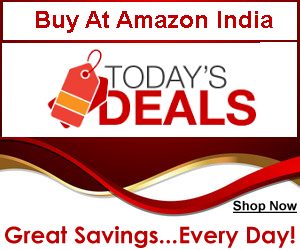 FREE Subscription
Subscribe to our mailing list and receive new articles
through email. Keep yourself updated with latest
developments in the industry.

Note : We never rent, trade, or sell my email lists to
anyone. We assure that your privacy is respected
and protected.
_______________________________________

| Characterization of Materialized views and its types in Oracle10g | Introduction to Capability Maturity Model (CMM) | Introduction to Data Blocks, Extents and Segments –Logical Storage Structures in Oracle 10g Server | Oracle Application Server10g – Business Intelligence Services | Oracle Application Server10g – Content Management Services | Overview of Commit and Rollback – The Transaction Control Statements in Oracle 10g | Overview of Flashback Features in Oracle10g | Overview on Database Change Notification in Oracle10g | Overview on Implicit and Explicit Cursors in PL/SQL | Overview on Sequential Control and Conditional Control Statements in PL/SQL | Overview on some of the new features in Oracle Database 10g | Overview on the usage of Cursor Variables in PL/SQL | Performance Tuning in Oracle10g – Best Practices in Application Development | Representing Conditional Expressions as Data in Oracle10g | Understanding Indexes and their key benefits in Oracle10g | Understanding Oracle10g Application Server –Portal Services |