Oracle Application Server10g – Business Intelligence Services
The basic Business Intelligence requirements usually include high standard of data quality, dynamic data analysis, pro active reporting, timely information access, seamless data integration and management. Oracle Business Intelligence 10g is a comprehensive, stand alone product designed to address the entire gamut of analytic requirements facing businesses.
Oracle Business intelligence 10g includes the following integrated components such as Oracle Discoverer, Oracle Spreadsheet Add-In, Oracle Warehouse Builder and Oracle BI beans.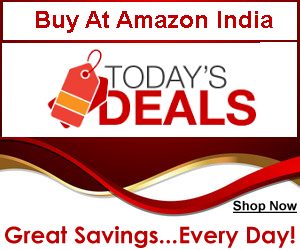 Oracle Discoverer is a reporting tool with query and analysis using dashboard features. It helps access information from database, creates dynamic reports that accept parameters and has data pivoting capabilities with no knowledge on SQL required on the part of User. It provides access to both relational (SQL) and online analytic processing (OLAP) within a single environment. Users can personalize their reporting views as part of its customization capabilities.
Oracle Spreadsheet Add-In provides direct access to Oracle OLAP from within Microsoft Excel worksheets. For the users who rely heavily on spread sheets this is an added asset as thy can query, display and navigate the OLAP data from within spreadsheets. The analysis is done on the data stored in the database allowing the users to profit from the security and performance features of the database.
The Oracle Warehouse Builder is a single comprehensive tool for data integration and management activities. It helps easy migration of data from legacy systems, consolidation of data from incongruent sources, designing and managing corporate Meta data, cleaning of data to provide quality information and standard Extraction, Transforming and Loading (ETL) feature.
Oracle Business Intelligence Beans 10g enables application developers to build effective applications that provide full benefit of rich OLAP functionality in the Oracle database. OLAP is online analytical processing that allows fast analysis of data with the concept of multi-dimensional analysis. OracleBI Beans comprises of presentation beans - graph and crosstab, data beans - query and calculation builders and persistence services, which may be deployed in both HTML client and Java client applications. It is seamlessly integrated into Oracle JDeveloper. This results in the achievement of the most prolific development environment for building custom BI applications.

Business intelligence and data warehousing is what turns data into information, allowing organizations to make effective use of resources, help deliver insights into business and get the right data to the right people at the right time. Oracle's leading business intelligence services is a proven approach to maximize business value while minimizing risk, time and cost associated with the implementation. The four main areas of business intelligence which is reporting and analytics, performance management, data warehousing and advanced analytics are addressed by deliverance of insightful and actionable data.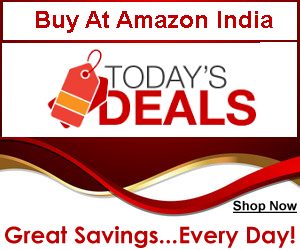 FREE Subscription
Subscribe to our mailing list and receive new articles
through email. Keep yourself updated with latest
developments in the industry.

Note : We never rent, trade, or sell my email lists to
anyone. We assure that your privacy is respected
and protected.
_______________________________________

| Characterization of Materialized views and its types in Oracle10g | Introduction to Capability Maturity Model (CMM) | Introduction to Data Blocks, Extents and Segments –Logical Storage Structures in Oracle 10g Server | Oracle Application Server10g – Business Intelligence Services | Oracle Application Server10g – Content Management Services | Overview of Commit and Rollback – The Transaction Control Statements in Oracle 10g | Overview of Flashback Features in Oracle10g | Overview on Database Change Notification in Oracle10g | Overview on Implicit and Explicit Cursors in PL/SQL | Overview on Sequential Control and Conditional Control Statements in PL/SQL | Overview on some of the new features in Oracle Database 10g | Overview on the usage of Cursor Variables in PL/SQL | Performance Tuning in Oracle10g – Best Practices in Application Development | Representing Conditional Expressions as Data in Oracle10g | Understanding Indexes and their key benefits in Oracle10g | Understanding Oracle10g Application Server –Portal Services |
FREE Subscription

Stay Current With the Latest Technology Developments Realted to XML. Signup for Our Newsletter and Receive New Articles Through Email.
Note : We never rent, trade, or sell our email lists to anyone. We assure that your privacy is respected and protected.



Visit XML Training Material Guide Homepage