XML Editor, their different types and purpose
XML editor allows you to take input and save files. XML editor is a text editor to create DTD's and XML documents. Some editors check the XML documents whether it conforms to the rules of XML. The term XML EDITOR refers to the different types of tools depending on the purpose for which it is been used. There are a number of XML editors available in the market.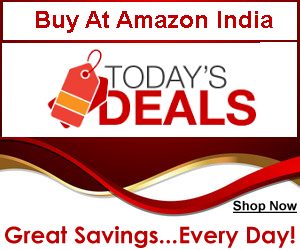 There are different types of XML editors available in the market today. A few of the XML editors with their detailed descriptions are given below:
XMLmind XML Editor
The XML mind XML Editor (XXE) has been used with the word processor like view without the help of a tree view or visible tags. This allows concentrating more on content creation. XXE is a very efficient and powerful tree view that allows us to open XML documents for which CSS style sheet is not available. XXE helps in editing the XML data and document by embedding standard controls in the word processor like tree view. XMLmind XML Editor is easy to deploy and are highly extensible, which is a very indispensable feature that is more important than a word processor.
Peter's XML Editor
The version 2.0 of this Peter's XML Editor is a major development to this tool. The Peter's XML editor uses a new XML parser, which is more powerful than previously used. The new tree view is much faster and powerful. The new source view allows the better editing of Unicode files.
VIM as XML Editor
It is a great and an extensible XML editor with many features. It is a highly efficient text XML editor built to enable text editing. VIM is called "PROGRAMMER'S EDITOR" and so it is useful programming that may consider it is an entire IDE. Not only for programmer's, it is also perfect for all text editing.
oXygen XML Editor
This XML editor is a simple and elegant one combined with XML editing features, which has made it popular in both the corporate and academic worlds. The oXygen XML editor provides tools for document creation and presentation that can be validated against any user defined schema. The context sensitive editing minimizes the validation errors. The oXygen XML editor 4.0 provides a special layout when entering the debugging mode.
Exchanger XML Editor
This is a Java based XML Editor that enables easy browsing, managing and editing. It offers an extensive functionality to help XML authors, business analysis and software developers.
XML SPY EDITOR
Of all the XML editors, XML SPY tops as XML editor. It is a graphical schema editing and user interface that impresses the user with its versatility and power.
FREE Subscription
Subscribe to our mailing list and receive new articles
through email. Keep yourself updated with latest
developments in the industry.

Note : We never rent, trade, or sell my email lists to
anyone. We assure that your privacy is respected
and protected.
_______________________________________