Oracle Application Server10g – Content Management Services
Content Management Services is an integrated end to end solution to meet defined content requirements such as capturing data, storing data, sorting, codifying, integrating, updating and protecting the organization's information. Oracle Application Server 10g provides content management services that allow organizations to store manage and retrieve all their data and information in a central repository, namely an oracle database.
Oracle Application Server 10g has added more features to the content management capabilities of the 9i version and renamed it as Oracle Content Management SDK (Software Development Kit). This supports all the major content management services such as accessing other external information, approval and publication process, indexing, search and retrieval features and security, collaboration and digital rights management.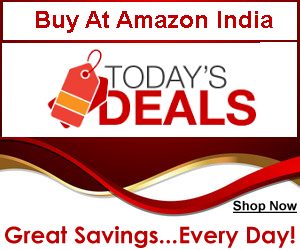 Oracle Content Management SDK is fully integrated with other Oracle API (Application Programming Interface) products such as Oracle text, Oracle Workflow, Oracle inter media. The Oracle Content Services had evolved from a simple file management system to a consolidated application that provides every knowledge worker with a wide ranging and integrated solution for file and document lifecycle management. It enables customers to use one highly scalable and convenient application to control all unstructured information.
Its key customer benefits include increased productivity by making information global and easier to share, reduced risk through better control and unswerving information policies and procedures, facilitate compliance with government and industrial regulations through reliable record management and lower costs through the consolidation of server hardware and software licenses.
There are also new capabilities included in File and Document management, Web Services and Business Process Automation, some of the key capabilities given as follows.
Regarding File and Document Management, Oracle content Services 10g introduces significant capabilities in user interfaces for both Web and Windows Desktop users, access control flexibility by Oracle Drive's seamless offline content management features ,flexible security model and in behaviors controlling information management lifecycle like versioning and attribution.
Using J2EE and Microsoft NET Compatible Web Services APIs, the Oracle Content Services 10g can provide access to application functionality. These API's can be used to integrate content services with other Oracle products.
For Business Process automation it supports custom workflows through Oracle BPEL (Business Process Execution Language) Process Manager. New workflows can be built with BPEL Process Designer. These workflows can be used to drive review and approval cycles enabling the automation of a wide range of business process.
To meet the expectations and requirements for true enterprise deployments, to deliver content management for all users in the enterprise, everywhere they want it and for every business endeavor that requires it, providing users exactly the functionality needed without any change in their manner of work and scaling to support large enterprises at affordable costs Oracle content services 10g is truly available for the masses.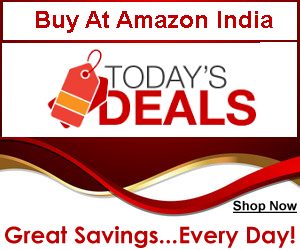 FREE Subscription
Subscribe to our mailing list and receive new articles
through email. Keep yourself updated with latest
developments in the industry.

Note : We never rent, trade, or sell my email lists to
anyone. We assure that your privacy is respected
and protected.
_______________________________________

| Characterization of Materialized views and its types in Oracle10g | Introduction to Capability Maturity Model (CMM) | Introduction to Data Blocks, Extents and Segments –Logical Storage Structures in Oracle 10g Server | Oracle Application Server10g – Business Intelligence Services | Oracle Application Server10g – Content Management Services | Overview of Commit and Rollback – The Transaction Control Statements in Oracle 10g | Overview of Flashback Features in Oracle10g | Overview on Database Change Notification in Oracle10g | Overview on Implicit and Explicit Cursors in PL/SQL | Overview on Sequential Control and Conditional Control Statements in PL/SQL | Overview on some of the new features in Oracle Database 10g | Overview on the usage of Cursor Variables in PL/SQL | Performance Tuning in Oracle10g – Best Practices in Application Development | Representing Conditional Expressions as Data in Oracle10g | Understanding Indexes and their key benefits in Oracle10g | Understanding Oracle10g Application Server –Portal Services |