Some Exciting New Features of Oracle11g
The new features pertaining to introduction of Oracle 11g Database extends to areas such as Application Development, Availability , Business Intelligence and Data Warehousing , Clustering, Diagnosability, Performance, Security, Server manageability etc.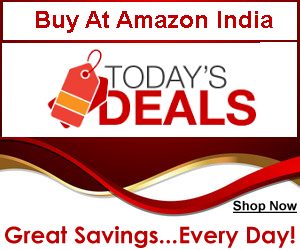 Looking at Application Development, Oracle Application Express has new features such as the ability to specify and define a date format at the application level , ability to create customized themes, incorporation of declarative support for management of BLOBs (Binary Large objects), documentation and declarative capabilities of JavaScript Libraries, enhanced report printing , Forms Conversion feature, Improved security, ability to install runtime version of Oracle Application Express for simulation of testing and production instances etc.
There are also new features added in the areas of Oracle Call Interface (OCI), Pro*C , JDBC and other development Application Programming Interfaces (API's). In Pro*C cursor declaration can specify WITH HOLD option. Also added is the support in favor of 8-Byte Native Numeric Host variable used for Insert and Fetch in Pro*C and Pro*COBOL.
JDBC is updated to conform to the latest time zone upgrading scheme and SecureFile zero-copy LOB (Large Objects) I/O and LOB prefetching that allows secure Java access to structured and unstructured data. OCI now extends support in favor of 8-byte native data type used for bind/define on 32-bit and 64-bit platforms.
Availability section focuses on keeping the database available for continuous access in spite of unscheduled downtimes and failures. New features in the areas of backup and recovery are Automatic Block Repair which enables automatic repairing of corrupt blocks on the primary database and RECOVER BLOCK feature that is improved for restoring blocks from a physical standby database. Also introduced is backup to Amazon S3, which is an internet based storage device using Oracle Secure Backup (OSB) Cloud computing. The tablespace point-in-time recovery has been enhanced and new options created for DUPLICATE command.
Business Intelligence and Data Warehousing has new and improved analytical capabilities introduced. The new and enhanced SQL analytical functions permit more complex analysis of the data with improved performance. The SQL WITH clause has extended features to allow formulation of recursive queries.
Oracle Database has improved partitioning features such as allowing the usage of Virtual columns within the primary or foreign key in support of Reference Partitioning and system managed domain indexes on list partitioned tables.
The features enhancing performance and scalability are In-memory Parallel execution that makes the best use of the aggregated memory in a system for parallel operations, by minimizing or completely eliminating the physical I/O required for a parallel operation. The Degree of Parallelism (DOP) can be determined for a given SQL operation and minimum effort in terms of resource consumption can be enforced by activating the Auto Degree of Parallelism and Queuing method.
In the Oracle Warehouse Builder there are significant improvements in extraction, transformation and loading (ETL) capabilities. Some of these are metadata integration through Oracle Business Intelligence Standard Edition (Discoverer) and Oracle Business Intelligence Enterprise Edition, better-quality support for Flat File Imports, enhanced user interface for managing locations etc.
Oracle Real Applications Clusters (Oracle RAC) has provided many features that simplify management and enable novices to adopt clustering and reap its benefits.
When it comes to new database features, in Oracle Database 11g Release 2, users can now use nearly all DDL commands on tables being tracked by Flashback Data Archive. For complex DDL commands the Disassociate and Associate PL/SQL procedures are used as an option for a temporary measure to disable Total recall on specified tables.
E-mail notification facility is available in Oracle Database 11g Release2 for users to get e-mail notifications on the desired job activity and relinquish constant monitoring of the job.
The Enterprise Manager Support workbench is a Diagnosability feature introduced to alleviate diagnosis and help in resolution of database errors. The Oracle Database XStream feature provides API's that facilitate client applications to exchange data changes between Oracle Databases and other systems.
In terms of security, the introduction of the new encryption key management functionality in Oracle Database 11g Release 2 making possible complete integration with Hardware Security Modules is a noteworthy feature that also improves performance in favor of Transparent Data Encryption. The Audit Data Management has incorporated ease of use and simplification in database audit trial process through the introduction of a new package Audit Trial Cleanup on the Oracle database.
The Automatic Storage Management for all data leverages the capabilities of Automatic Storage System (ASM) by providing robust support for various types of data like database files, clusterware files and file system data.
General Database Management features ease Database management. For example, Segment Creation on demand facility whereby the preliminary segment creation for nonpartitioned tables and indexes can be done only at the time of data insertion. This speeds up the installation process.
FREE Subscription
Subscribe to our mailing list and receive new articles
through email. Keep yourself updated with latest
developments in the industry.

Note : We never rent, trade, or sell my email lists to
anyone. We assure that your privacy is respected
and protected.
_______________________________________

| An Introduction to Oracle's JD Edwards EnterpriseOne Tools | Avoiding-sql-injection-in-pl-sql-oracle1og | Developing PL/SQL Web Applications in Oracle10g: An Overview | Identifying Rows by Address in Oracle 10g | Introducing Oracle OLAP option to Oracle Database 11g | Some Exciting New Features of Oracle11g | The Benefits of Partition for Improved Performance in Oracle Database 11g | Understanding Automatic SQL Tuning in Oracle10g | Using XMLTextReader Class for Better Access to XML |