An Introduction to Oracle's JD Edwards EnterpriseOne Tools
Oracle's JD Edwards EnterpriseOne is an integrated applications suite of a wide-ranging enterprise resource planning software that offers a selection of databases, operating systems and hardware to meet business requirements. There are seventy application modules being offered by Oracle to sustain a varied set of business operations. It has a flexible and scalable toolset design that facilitates growth and expansion along with the concerned business. The investment in technology is also protected with a product road map and with Oracle's Lifetime support and the application's unconstrained policies.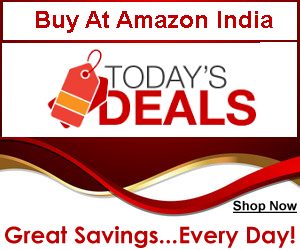 JD Edwards EnterpriseOne applications can help in the fields of Analytics, Capital Asset Management, , Financial Management, Customer Relationship Management, Manufacturing, Order Management, Human Capital Management, Project Management, Supply Chain Planning or Execution etc. Some of these modules are described as follows.
For example JD Edwards EnterpriseOne Analytics provides a vigorous framework of tools that includes pre-built data marts and dashboards. These Data Marts help to plan, model and consolidate information about business. The Dashboards help to track and display data in a range of graphical formats by selection of metrics from collective tables across the enterprise. Security and support requirements for all users ranging from executives to staff are adequately met.
Similarly by usage of JD Edwards EnterpriseOne comprehensive CRM a company can enhance customer interactions as it is implanted with feature valued solutions such as consensus-based forecasting, real-time order processing, case and service management etc. It helps to guarantee customer satisfaction by providing transparency into customer billing and order information. It provides a single repository for customer and supply chain information enabling companies to respond effectively to customer enquiries.
Oracle's JD Edwards EnterpriseOne human capital management solution is a group of integrated applications to help streamline HR administrative responsibilities and support business processes. Automation of work order updates, accounts payable, equipment maintenance records offer increasing fundamental value.

Oracle's JD Edwards EnterpriseOne Project Management benefits organizations to pro actively administer project costs, automate the change-order sanction process and streamline repetitive processes regarding sales, purchasing and construction.

JD Edwards EnterpriseOne Supply Management can help to optimize relationships with suppliers by responding professionally to customer demand, respond quickly to supply chain interruptions with exception management incorporated alerts. It helps to develop strategic relationships with suppliers by provision of a flexible and compliant supply chain.
Whether any one of the modules described above, multiple modules or complete suite is desired, JD Edwards EnterpriseOne makes it possible to implement only the modules required for the current needs of the business with the capability to add applications as the business expands. It is one of the successfully built mid market suite that brings industry focused solution to small and midsize business and government entities to effectively fit the way business is done without having to develop custom solutions.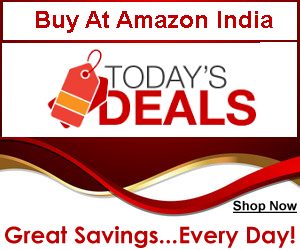 FREE Subscription
Subscribe to our mailing list and receive new articles
through email. Keep yourself updated with latest
developments in the industry.

Note : We never rent, trade, or sell my email lists to
anyone. We assure that your privacy is respected
and protected.
_______________________________________

| An Introduction to Oracle's JD Edwards EnterpriseOne Tools | Avoiding-sql-injection-in-pl-sql-oracle1og | Developing PL/SQL Web Applications in Oracle10g: An Overview | Identifying Rows by Address in Oracle 10g | Introducing Oracle OLAP option to Oracle Database 11g | Some Exciting New Features of Oracle11g | The Benefits of Partition for Improved Performance in Oracle Database 11g | Understanding Automatic SQL Tuning in Oracle10g | Using XMLTextReader Class for Better Access to XML |
FREE Subscription

Stay Current With the Latest Technology Developments Realted to XML. Signup for Our Newsletter and Receive New Articles Through Email.
Note : We never rent, trade, or sell our email lists to anyone. We assure that your privacy is respected and protected.



Visit XML Training Material Guide Homepage